Hey lovelies!
I thought it would be a fun idea to share with you popular books and book series I haven't read. YET at least.
So let's get straight into it!
1. HARRY POTTER by J. K. Rowling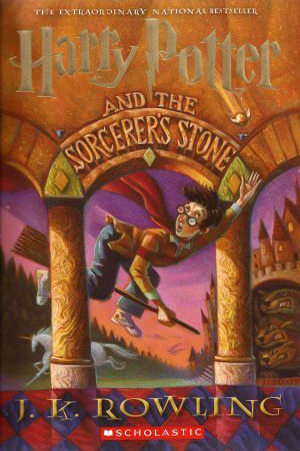 DON'T SHOOT! I know, I know I should have read these by now. And probably more than just once. Actually I don't even have a good excuse but the reason why I haven't read them by now is probably that my family aren't the biggest fans of fantasy books and movies and always kind of talked me out of it when I was a child. (Now, that I have my own interests in books, which ARE fantasy btw, of course they are completely denying having ever said anything negative). I actually already own two books of the series: The first book, Harry Potter and the Sorcerer's Stone, and the second, Harry Potter and the Chamber of Secrets, the thing about the second is just that it's translated into a language I don't understand so obviously I can't read it but, you know, I got it for free and - seriously, who says NO to a free book?
And I am planning to read the series once I bought all the books because I want to read-a-thon them so I don't have to deal with cliffhangers and book hangovers.
2. A SONG OF ICE AND FIRE by George R. R. Martin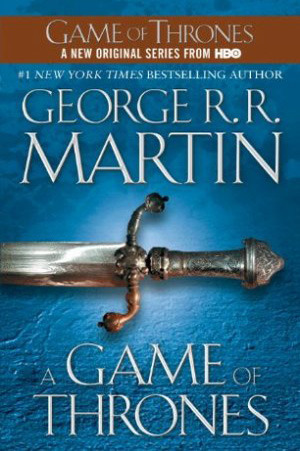 This is also a very famous and popular TV show known as Game Of Thrones.
I haven't read the series yet (obviously since that's what this is all about) nor have I watched it. Yeah, I do not know why because I really want watch it and be a part of this fandom but I'm not too sure about reading Game of Thrones because these books are just so big, it's intimidating!
But if you have read them, comment down below and tell me what you thought about them and if I should change my mind.

3. PERCY JACKSON by Rick Riordan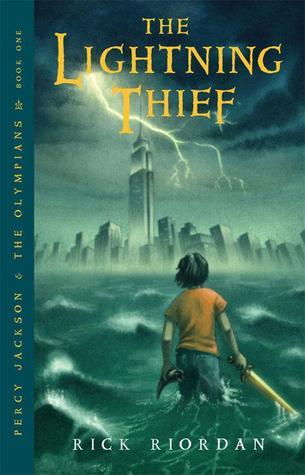 I'm also super unsure about this one. By now I read quite a few books about greek mythology and I very much enjoyed those but it's still not my favorite element in YA.
I know a lot of people, almost everyone who read the series actually, LOVE the books but I don't know, I guess if I had absolutely nothing to read I would pick them up but at the moment I just have so many books I'm dying to read and, honestly, Percy Jackson is not really at the top of this list.
But again if you think I should read it, tell me! :-)
4. THE LORD OF THE RINGS & THE HOBBIT by J. R. R. Tolkien
I LOVE the Lord of the Rings and the Hobbit movies! They are fantastic and I love watching them but here it's the same like Game of Thrones, THEY ARE SO BIG AND LONG AND OMG NOT SURE IF I WILL EVER GET MYSELF TO READ THEM. But you never know what happens, in fact 2 years ago I was completely sure I would never Harry Potter and now look at me; still haven't read it but will happen ... eventually - I think you get my point...
5. THE VAMPIRE DIARIES by L. J. Smith
I don't think I will ever read this series just because it doesn't look like something I would enjoy and I'm also not really into vampire books anymore. I did read Twilight, loved it for the time being but now I'm just kind of "over" this. The only vampire book series I'm going to continue is The Vampire Academy because it's awesome. Yep, that's my reason.
However, I did watch the TV show and actually really loved the first 4 to 5 seasons but then I felt like the plot is on repeat. Someone switches off their emotions and shuts down their humanity, someone else dies but is not really dead because, apparently, somehow you can get them back! Oh, and of course there's a love to confess but that's not gonna happen because that would destroy the friendship and make everything complicated and that way it just goes on and on and on. I think at some point you should know when to stop producing a series, give it a worthy ending and let fans remember it as good instead of going on when it should have ended two seasons ago.
6. PRETTY LITTLE LIARS by Sara Sheperd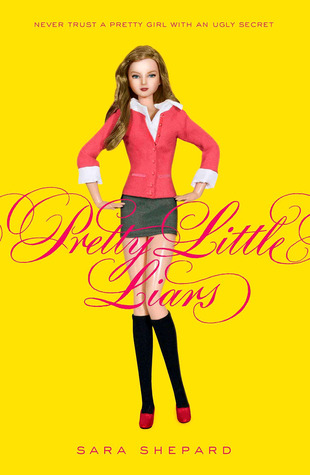 This is also a series that I know I'm probably never going to read. I think the whole series has a total of 16 or 17 books and I just don't see myself reading these anytime soon - or ever for that matter. Also, I haven't even watched the TV show so far but I'm actually thinking about giving it a shot because my friend loves it and it does have quite good reviews. But reading? Nah, not really.
Okay! I hope you enjoyed my rambling and leave a comment:-)
Of course these are not all of the popular books and series I haven't read yet but i think these are really the most "famous" ones I have yet to read. Anyway if you would like me to write such a post again, let me know!
Thank you so much for reading! And hit the follow button for more of these posts!
Follow my blog with Bloglovin! New posts every Tuesday, Wednesday and weekend!
Be my friend on Goodreads!
Follow me on Bookstagram! New uploads every day!