Soo, the Christmas Bookathon is over and this is my resolution:
I completed the challenge "Read a book that's been on your TBR since last year" with the last book of the Dream trilogy by Kerstin Gier. I started it in November but ... let's just count it anyway ;D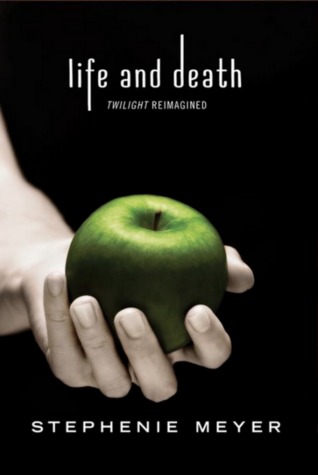 Then I started Life and Death by Stephenie Meyer which I haven't finished yet because I really wasn't in the mood for it anymore and wanted to read something else. It would have covered
"Read a book with

red

AND

green

on the cover"

and I got halfway through and ... I don't know, can I count it? You decide! XD
And three days ago I started Six of Crows by leigh Bardugo and finished it last night. And WOW! IT IS SO GOOD!!! All this hype around it is now totally understandable. I'm so going to write a full review this weekend :-) Stay tuned!
Also, I'm so happy that I finally had so much fun reading again because I felt like I was kind of in a reading slump or something but now I think it was just because of those two books that weren't really good.
Anyway, with Six of Crows I managed the
"Read an author you've never read before"

challenge!
I just realized I also read Night School by C.J. Daugherty which I also quite enjoyed but unfortunately it doesn't work with any challenge :/
All in all, I did 2 (3) challenges out of 12. Okay, obviously I'm not good at readathons - especially not such long ones. But at least I haven't read nothing ;-)
And even though my next read isn't part of the bookathon anymore I thought I tell you what it is anyway: Next up is The Orphan Queen by Jodi Meadows because I need another high fantasy book ;-)
That's it! That was the Christmas Bookathon of 2015 - I can't wait for next year's! Because, let's be honest: I can only top myself after this year :'D
Did you participate? How did it go? Or just your "normal" reading month?
And now as the title of this post already reveals I wanted to say or rather write a little about my crazy 2015:
Early this year I "discovered" this community of book lovers. And I AM SO HAPPY I did because for one it's so much easier to find new books to read and get to know of new releases. But also, and that's most important, I interacted with so many amazing people who share my love for reading.
Through starting this blog I learned that if you want to achieve something you have to work hard and long for your goal and you won't get there the next day. And that's okay :-)
Lastly, I just want to thank everyone (especially my "blogger friends") for supporting, commenting and fangirling with me!
Continue being awesome!
Thank you all so much for reading!
HAPPY NEW YEAR 2016!!!
Follow my blog with Bloglovin! New posts every Tuesday, Wednesday and weekend!
Let's be friends on Goodreads!
Follow me on Bookstagram! New uploads every day!