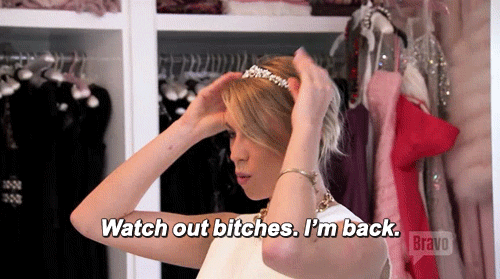 Hello, my dear readers!! (damn, I missed writing my lame intros :D <3 )
I am finally back from my spontaneous, unanounced break! First of all, I want to apologize for not letting you guys know about it but I really wasn't planning on taking some time off blogging. And not just blogging but commenting on other posts, updating and interacting on Goodreads, writing, bookstagram and even - reading! It's not like I haven't read at all but just that I need much longer than normal for one book because of time issues.
So, at the moment, I'm reading three books:
The Orphan Queen by Jodi Meadows

Asleep by Krystal Wade (which comes out February 16th)

Oblivion by Jennifer L. Armentrout
I will update my reading progress much more regularly now, so follow me or send me a friend request on Goodreads :)
Also, my plan for the next half year will be one post a week. This post can be a review, a book tag or anything else, really (book related of course ;) )
Upcoming posts are:
ARC Review: Asleep by Krystal Wade

Asleep Release Week Tour post
If you follow me on instagram (@on_my_bookshelf) you might have noticed that I have only posted two pics the past few weeks but I will get more active there in the near future, as well.
Alright! I think that's all for now :-)
If you want to, leave me a comment with a post or book suggestion or tag me in any book tags you want <3
See ya!